Prenatal & Newborn Sleep Packages
(0 - 15 weeks)
It's never too early to start implementing healthy sleep habits


Let's set you and your newborn up with a healthy sleep foundation right from the start!
The newborn stage isn't the time to start formal sleep training methods. Newborns need a lot of help and aren't able to self soothe.
During the fourth trimester my goal is to help you build confidence in your ability to support your baby's sleep needs, honour their age appropriate wake windows, and lay the foundation for sleep success.
Essentially the efforts you'll make with your newborn will help them shape how they understand sleep and what connections they hold to being able to fall asleep.
Does this sound like your experience?
During the months leading up to the birth of your baby, you have probably spent countless hours researching products, curating your baby registry and folding tiny clothes. Finally, the day arrives, and you bring your new baby home!
It's been said before that 'experience is the best teacher,' but you've got lots of new questions, things you hadn't even considered you'd need to know. You feel the exhaustion kicking in as you search Google and Facebook mom's groups for the answer to your latest newborn concern. You now wish you had spent more time leading up to the birth researching infant sleep, feeding methods, postpartum supports or meal-prepping delicious freezer meals.
Your entire family dynamic has just changed, and even positive changes take some time to get used to. So many things compete for your attention in the fourth trimester, which makes it hard to dedicate time to reading books about baby sleep or scouring Google for answers to your pressing questions.
When the exhaustion begins to build, it's easy to start habits we said we'd never entertain. Sleep deprivation can cause parents to rethink their plans quickly. This is often the phase when sleep props are introduced and established.
Together we will create the optimal environment for your newborn to learn and develop healthy sleep habits. This is a time to gently establish loose routines and assist your little one with differentiating daytime from nighttime.
The fourth trimester is such a special time so relish in that gorgeous new babe of yours.
Let's remove the confusion and anxiety around your newborn's sleep.

You'll go into the fourth trimester feeling more confident in all the decisions you'll have to navigate. Clarity becomes more manageable when you're well-rested and your needs are met.
In your support packages we'll cover:
Ideal wake windows as your baby grows.
The science behind newborn sleep.
Tips to recognize sleep and hunger cues.
Your baby's daily sleep requirements for the first 16 weeks of life.
When and how to start a bedtime routine.
How to handle night wakings with confidence.
Establishing a safe and optimal sleep environment
Soothing strategies
How to structure feeds during the night (yes you can make both sleep and breastfeeding/bottle feeding a priority at the same time!)
And much more!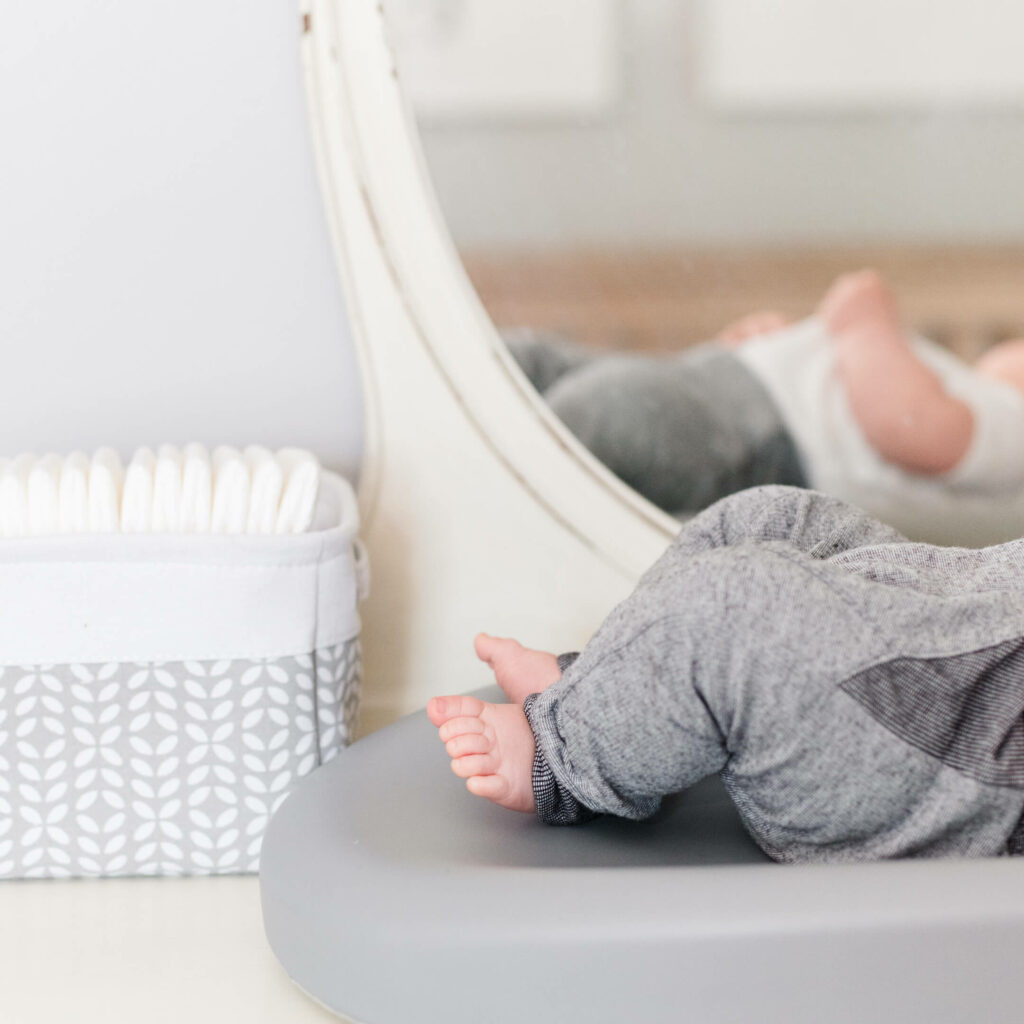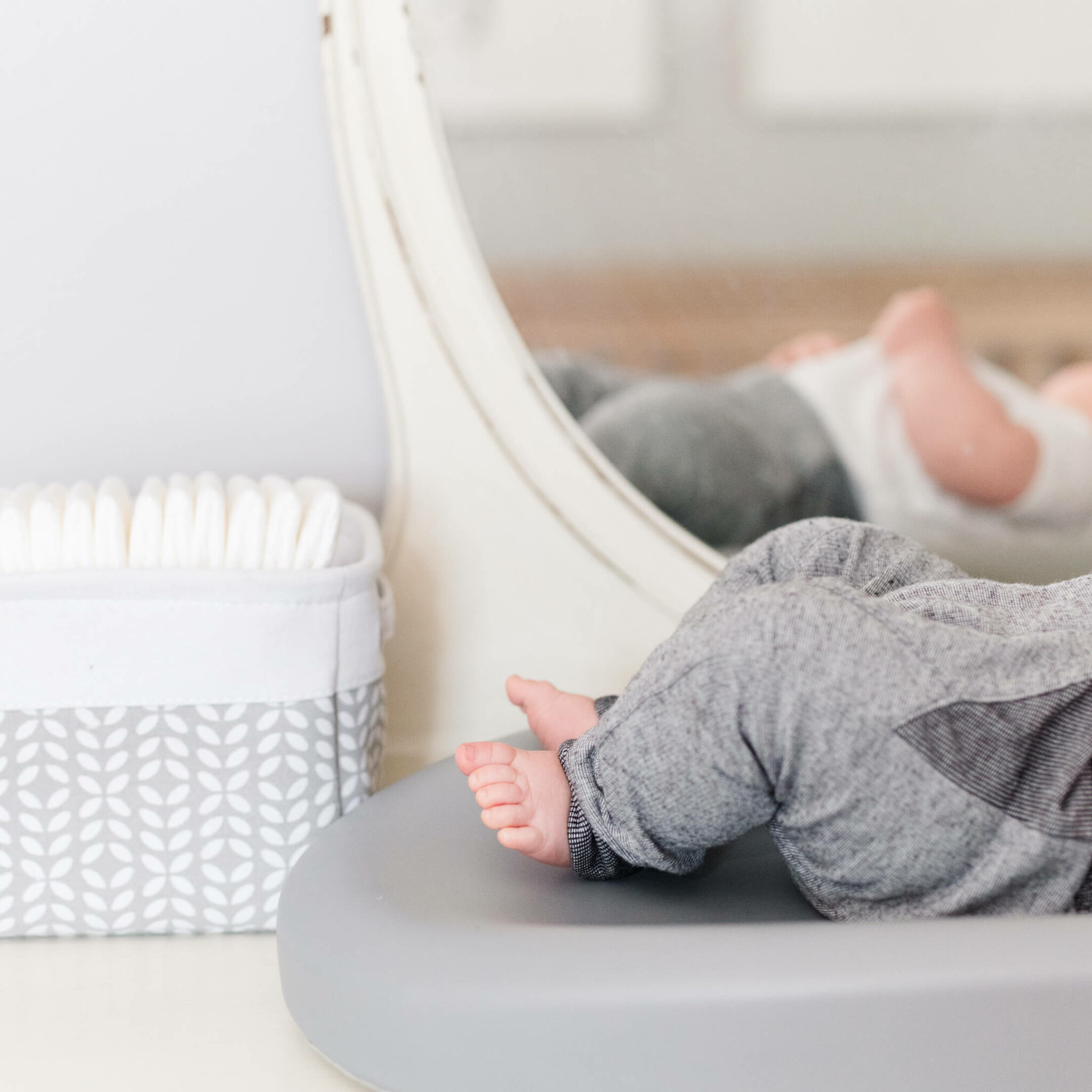 See What "Phans" of Sleep Are Saying
"Within the first few days of our sleep plan we were already seeing remarkable results with our baby girl"
We cannot express enough into words how grateful we are for our experience we had working along side of Phan of Sleep! Jenna taught us so many great things and gave us great guidance for receiving better sleep for us as a family. Jenna knows her stuff! She is very kind, loving and always there when needed. Any question you come across dealing with sleep, Phan of Sleep is the source to look towards. Within the first few days of our sleep plan we were already seeing remarkable results with our baby girl. It was fun to learn how best to guide our Lilly and helping her in the best ways to receiving better sleep. It was an overall positive experience for us all. Don't hesitate in doing this. If you, your kiddos, and your family in general aren't giving your body and mind the rest that they do deserve. Then you need to get with Phan of Sleep because we all our "Fans" of getting better sleep. 😁

"Jenna is an absolute gem to work with and will be your rock through it all!"
I am so extremely grateful for Jenna! 2.5 years ago she gave me the tools and guidance I needed to sleep train my 5 month old son. She gave this mom peace of mind and the sleep I needed to be a better mom to my kids. Now here I am 2.5 years later sleep training my 8 month old baby using the same techniques and tools. Sleep training my kids has really been the best decision for our family. Jenna is an absolute gem to work with and will be your rock through it all!

Julia
Edmonton, AB, Canada
"My husband, who was very anti-sleep training for a long time, soon realized this was the best thing and completely gentle for our sensitive, affectionate little girl"
Oh my word, Jenna seriously saved both my husbands and my sanity! Our little girl was waking up 3-4 times a night and barely napping—it got so bad that it started to affect aspects of our marriage. We were so sleep deprived that my postpartum depression grew worse and worse. Once I started working with Jenna things FINALLY got better! My husband was super hesitant to do sleep training and we were both concerned and not wanting to implement certain methods like "cry it out." The best part is that Jenna created a completely tailored sleep program just for us based on our little girls personality and age! As soon as we started following Jenna's sleep coaching, it's like everything clicked! Our little girl started sleeping 100% better within 3 DAYS. My husband, who was very anti-sleep training for a long time, soon realized this was the best thing and completely gentle for our sensitive, affectionate little girl. He tells me even now, several months later, how glad he is that we went to Jenna! I honestly can't recommend her enough! She's so supportive, caring & so THERE for you if you have questions or if you need encouragement. I'm so incredibly grateful we did Jenna's sleep program. It was the best decision we made for us and our little girl!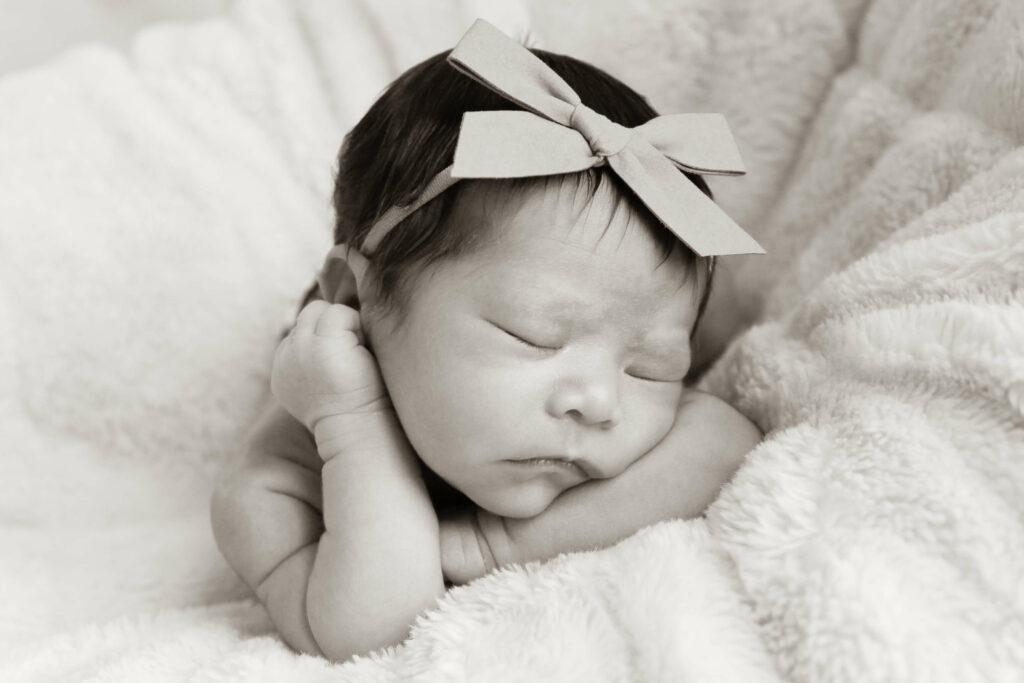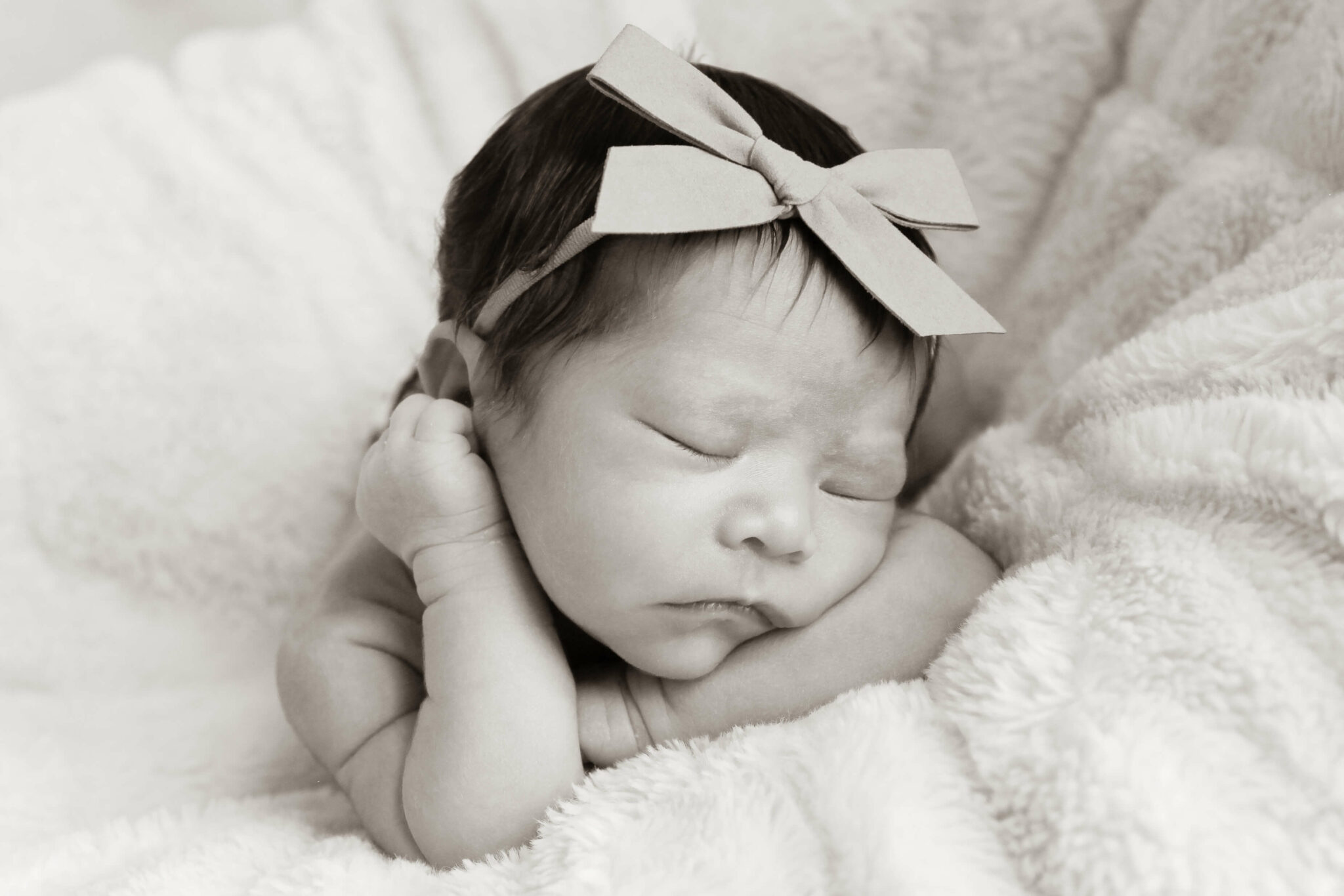 Expert prenatal/newborn sleep support is for you if:
You're near the end of your pregnancy or you've recently brought your baby home and want to start sleep off on the right track.
You'd appreciate the extra support and check in's during your fourth trimester. 
You don't want sleep deprivation to hold you back from honouring your needs and prioritizing your most important relationships.
What you'll gain from establishing a healthy sleep foundation for your 0-15 week old newborn: 
You are better able to navigate postpartum emotions because you're able to spend more time resting and recovering.
Your newborn will get the rest they need for proper growth and cognitive development.
You have more confidence as you take on all the new experiences of motherhood/ fatherhood.
Your babe will be more alert and happier during the day. Well rested newborns typically feed better than overtired newborns do. 
You begin to feel more like yourself and have clarity as you decipher the cues your baby is communicating to you.
Newborns who have a routine established early on often adjust better to formal sleep training once they pass through the fourth month regression.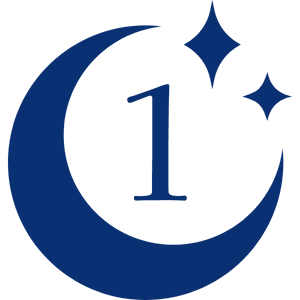 Discovery call
Book a free discovery call OR purchase through the 'Buy Now' option on my website.
If you're still on the fence and would like to connect through a phone call or zoom chat, then you can book a free 15-minute call to get a feel for who I am and how I can help your family reclaim rest.
After our chat, I'll send you an email detailing the specifics of each sleep package. I find it's helpful to review the options again with your parenting partner so you can both decide what level of support would be best for your family. 
If you already know which package option you'd prefer, go ahead and purchase using the 'Buy Now' option on my website.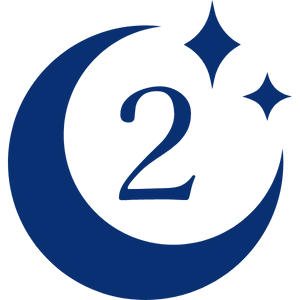 Intake
Complete your sleep questionnaire.
I'll send you a form asking questions related to your child's typical eating and sleep habits.
This questionnaire helps me learn more about your family's current situation and desired sleep goals so I can customize a sleep plan to set you and your child up for success.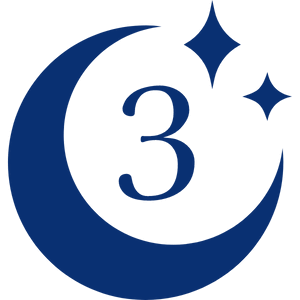 Get started
Let's get started!
We will select a date and time to review all the details of your child's custom sleep plan. During your plan review I'll clarify any questions or concerns you may have.
Once we have discussed your plan, we'll pick a date to start. As you implement your individual plan, I'll guide and support you through the process. 
During our time together, we'll be in touch through the Rested app (sleep log, chat and voice memos) along with email and any phone calls as outlined in your chosen sleep package.
This is the step where families find sleep success! Yes, you can search for a generic plan on the internet. Still, nothing beats the dedicated support you receive through working one-on-one with a sleep consultant. I'm here to support and encourage you!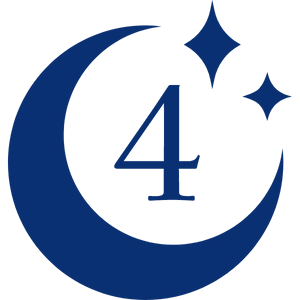 Enjoy the zzzz's.
Plan wrap-up.
As our time together comes to a close, let's celebrate the wins and achievements along the way! 
You (and your child) have done the hard work and now the focus shifts to maintenance (and enjoying those extra zzzz's)!
We'll schedule a wrap up call to review the journey and discuss how to safeguard those newly established independent sleep skills for the future.  
After our call I'll send you any applicable documents that can be referenced as needed in the future.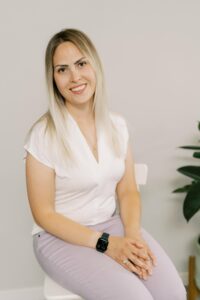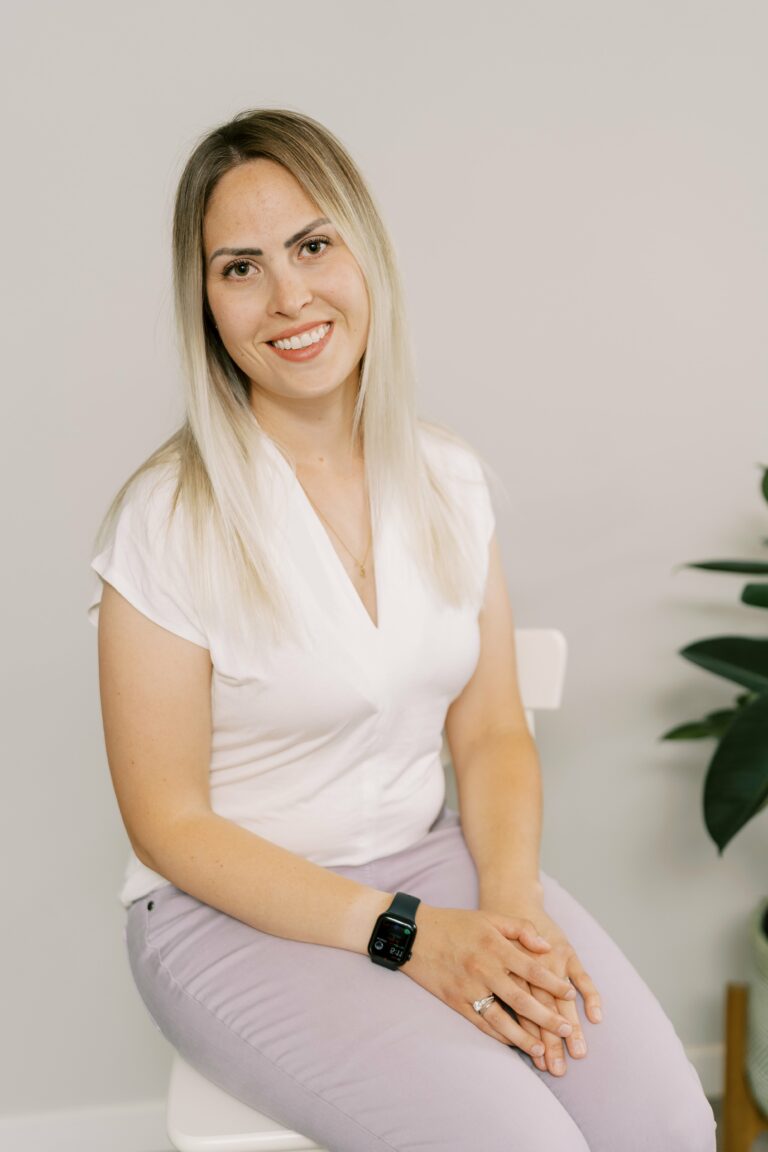 Hi there, I'm Jenna is a wife, mother, and Certified Pediatric Sleep Consultant. My bedroom is my favourite place in my home, and for as long as I can remember, sleep has always been so important to me! 
By ensuring we have enough quality rest, we can better show up to parenthood with patience, compassion, and love. Our children also benefit significantly from being well-rested. The early years are critical for physical, cognitive, social and emotional development. Getting adequate rest aids in every aspect of health and well-being. 
I understand the anxiety a new mom or dad can feel around sleep. As we work together, I'll help you establish a sustainable routine, troubleshoot any concerns and guide you through the process so your child (and you!) can get more consolidated rest. Parenthood exposes us to many challenges and learning opportunities, but there is no need to go through sleep challenges alone. I'm here for you!
XOXO
-Jenna