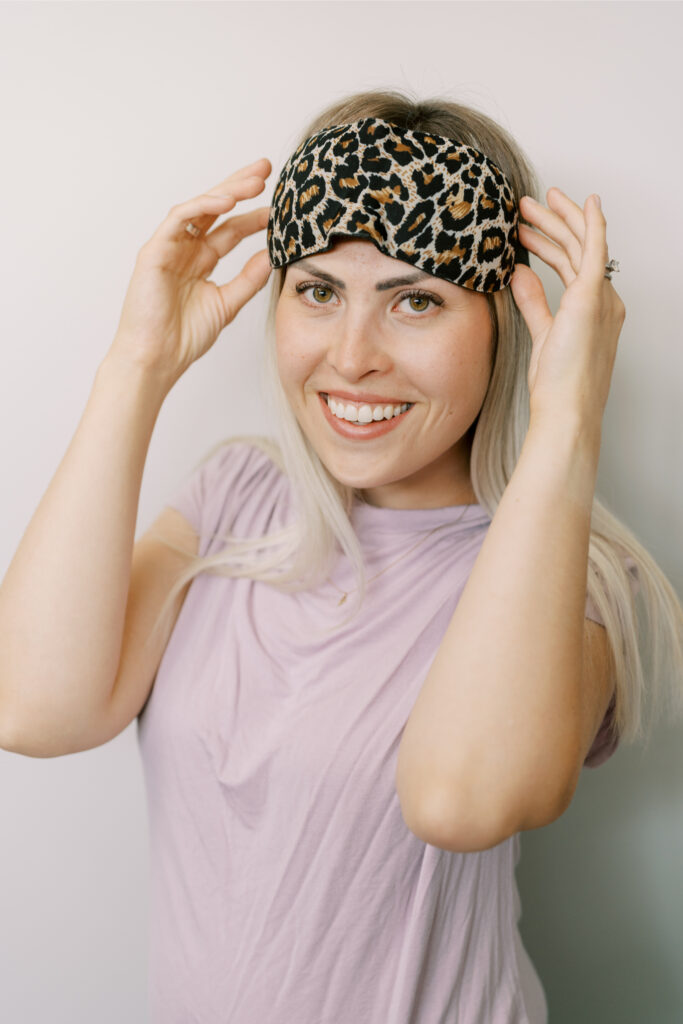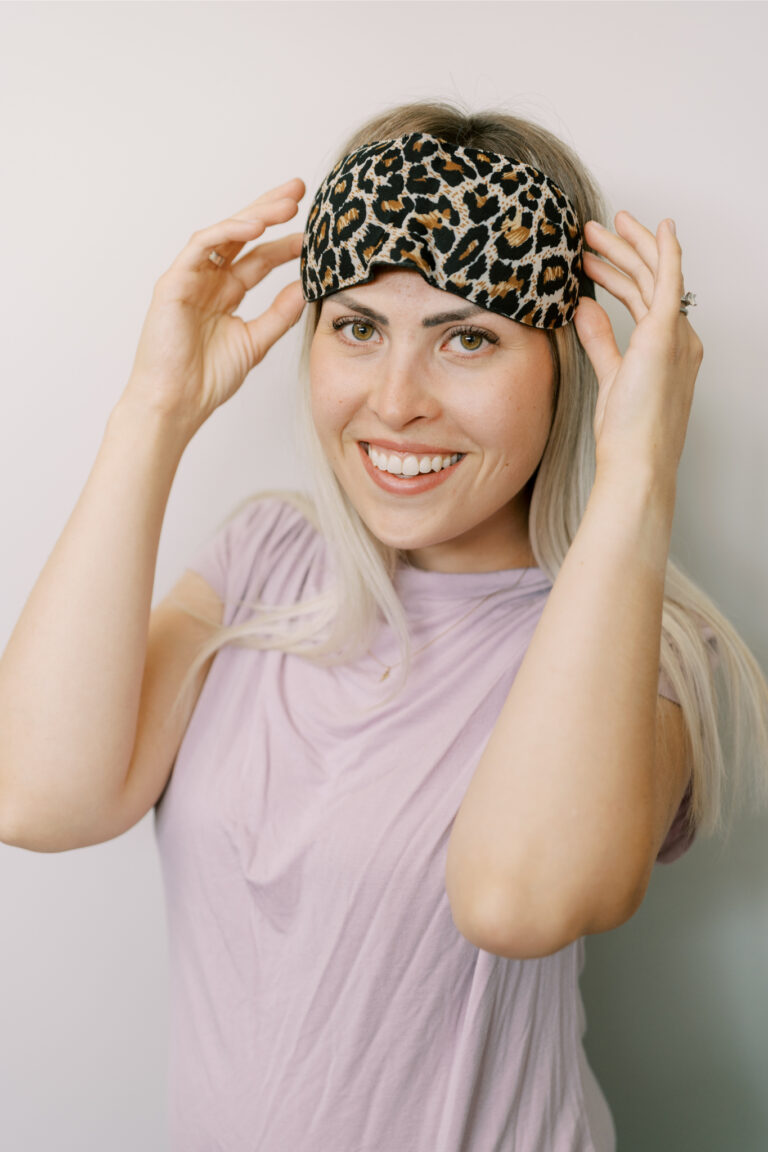 Welcome! I'm Jenna Phan, founder of Phan Of Sleep. As a certified pediatric sleep consultant, I educate families on all things sleep and help you establish age-appropriate expectations and routines while supporting you through your personalized sleep plan. 
My ultimate goal is to help you confidently navigate sleep so that once our time together wraps up, you have the knowledge and ability to keep consistent with the changes we have established.
I offer a high level of support while working with my families. Many of my package options span 4-6 weeks compared to the traditional two weeks provided by many other certified sleep consultants. I prefer supporting families for an extended period of time because it creates a stronger foundation, allows the changes to settle in and become the new norm, which often improves the chances of long term success. 
As we communicate throughout your plan, I will reaffirm your efforts, offer any corrections or guidance, and cheer you on! Celebrating the wins along the way is essential to helping you recognize and feel excited about all the improvements and skills your little one is developing. I'd feel honoured to be a part of your village as you prioritize sleep in your home!  
I understand how challenging the transitions connected to motherhood can feel.  Whether you're a first-time mom or welcoming your fifth baby, the adjustment can be difficult, and at times, overwhelming. Each new baby brings a massive shift in lifestyle and identity. This change can leave parents feeling unsure and reliant on Google for answers and guidance. I can help you take the guesswork out of sleep with a personalized plan that factors in your specific goals.
My husband, Steven, and I welcomed our first child (a gorgeous little girl) into our home in April 2021. I thought I was prepared to tackle many concepts surrounding a new baby. Still, I quickly found myself overwhelmed and anxious. Postpartum anxiety and depression completely blindsided me and shook my confidence in a huge way. Breastfeeding was also much more challenging than I anticipated. Suddenly, I was thrown into a world I felt ill-equipped to handle. I learned much about tongue ties, milk blebs, food sensitivities, reflux, torticollis, eczema, jaundice, colic, pumping and triple feeding, all through experience and out of necessity.
I am so grateful I had my sleep certification knowledge to refer back to during this time when every other aspect of motherhood had me second-guessing my actions. From my personal experience, I'm at my best when my basic needs (mainly sleep and nutrition) are met. Being well-rested helps us show up to parenthood with patience, love, creativity and compassion. I believe the title of mother, father or parent is truly the most sacred role we will ever hold. I'm passionate about helping families curate healthy and safe sleep practices, so everyone in the home can enjoy the benefits of a restful night.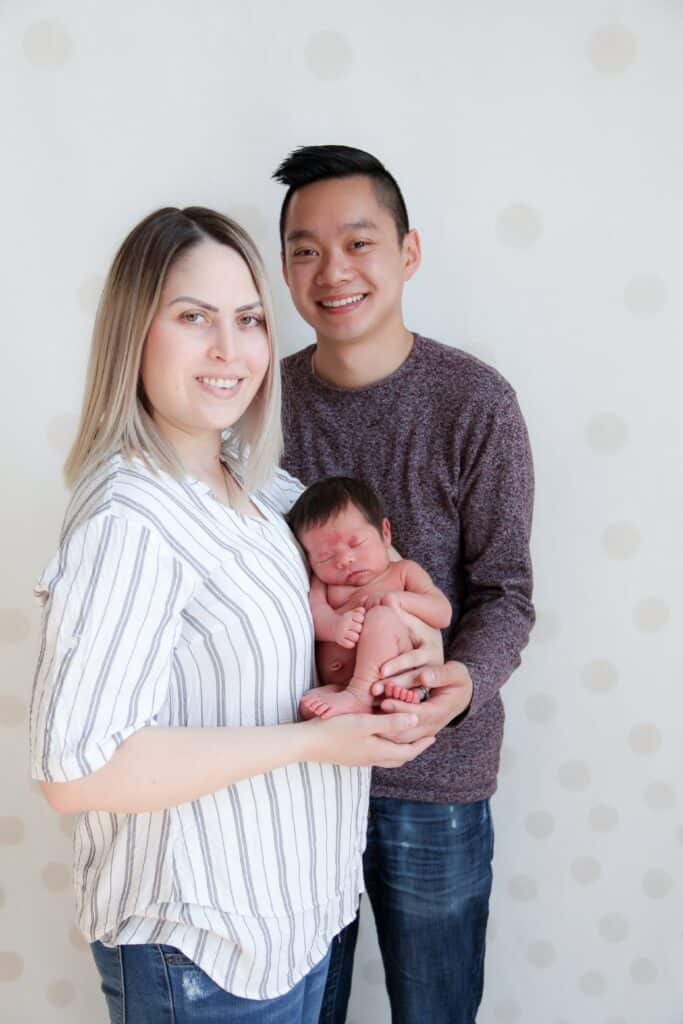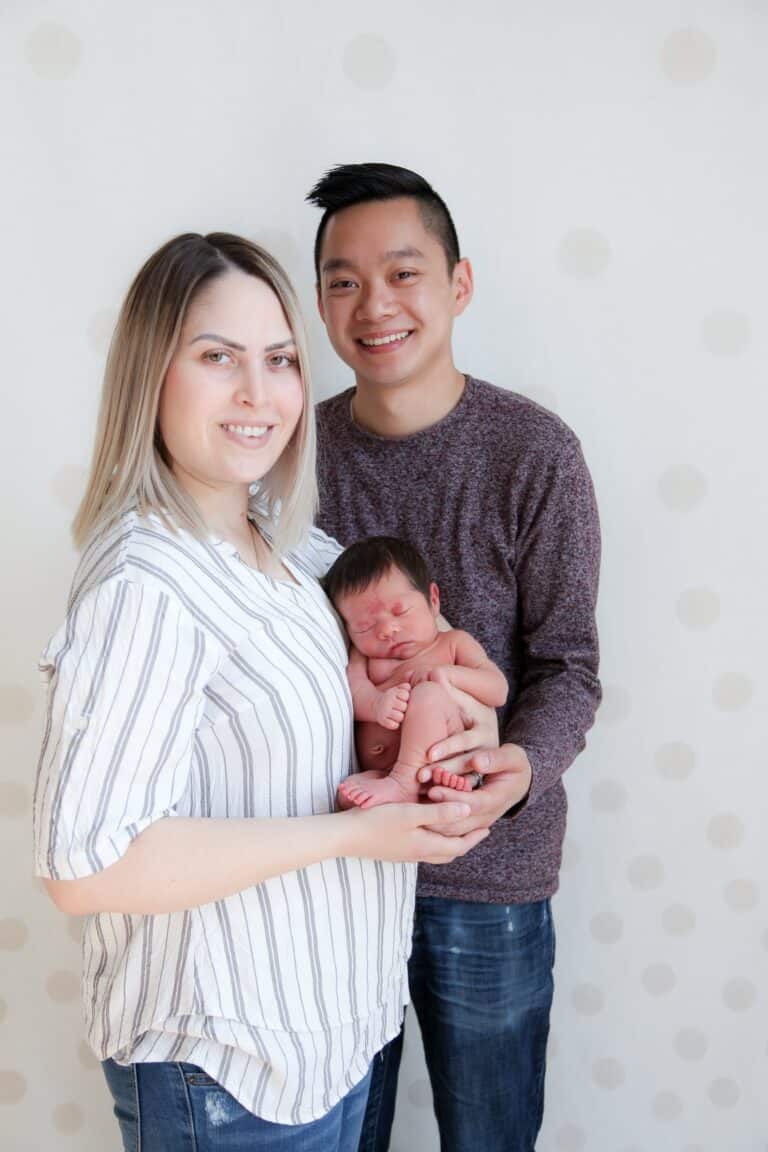 I originally became a certified sleep consultant at the end of 2020 because I had personally seen how working with a coach had improved the sleep situation of some of my friends. My goal as I prepared for motherhood was not only to gain the sleep knowledge that I'd need to aid my own sweet babes, but I also wanted to use my skills and passion to help other families who were in the thick of sleep issues. My love for this work has continued to grow as I've supported numerous families through their individual journey. I am thrilled when a family who feels beyond hope reaches out to me and starts to see improvements within a few days to a week of starting their plan. Every family has a different lifestyle, needs and goals, so I take an individual approach to sleep with each family I support.
Before becoming a mother and a certified sleep consultant, I worked as a registered dental assistant for over a decade. Over the years, my clinical experience has allowed me to work with many families and children. I have a special love for knowledge and education, which has served me well, both personally and professionally.
My home base is Calgary, Alberta, Canada, but I support families worldwide through several virtual methods. If 2020 taught us anything, it's that technology can bring people together in a way that feels natural. When I'm not helping families solve their sleep concerns, you can find me hanging out with my sweet girl O, going for a walk, listening to a podcast, gardening, binging the latest Netflix series, enjoying a new restaurant with Steven or exploring local events and markets with friends.
I look forward to helping you reclaim rest so you can enjoy your evenings again. What would you do with a few hours to yourself at the end of each day?
What sets me apart from other sleep consultants?
When I work with families, I emphasize the support aspect, so much so, that all of my packages offer anywhere from 2-6 weeks of individual support. Spending more time together increases my client's confidence in their ability to maintain the changes we have established as a team.  
In choosing to work one-on-one with any professional, select someone you connect with and who is as committed to the process as you are. I strive to go above and beyond with follow-up support in each of my packages. My favourite part of being a sleep specialist is connecting with and supporting families. I don't offer a DIY approach because doubt and confusion can creep in without adequate support. As a sleep coach, I aim to help you build confidence in yourself (to support your child's sleep) and to trust your child's ability to establish independent sleep skills once they are developmentally ready.
It's true; you could hire any sleep consultant to create a plan for your child, but the real difference between one coach and another is the quality and amount of communication once you implement the plan. It's important to select someone who you feel good about when you initially connect. So much of your overall experience during a sleep support package relates to how you feel during and after your interactions with the consultant you've chosen to work with. Trust your gut when selecting your sleep specialist!
You can learn more about my sleep support package options here.