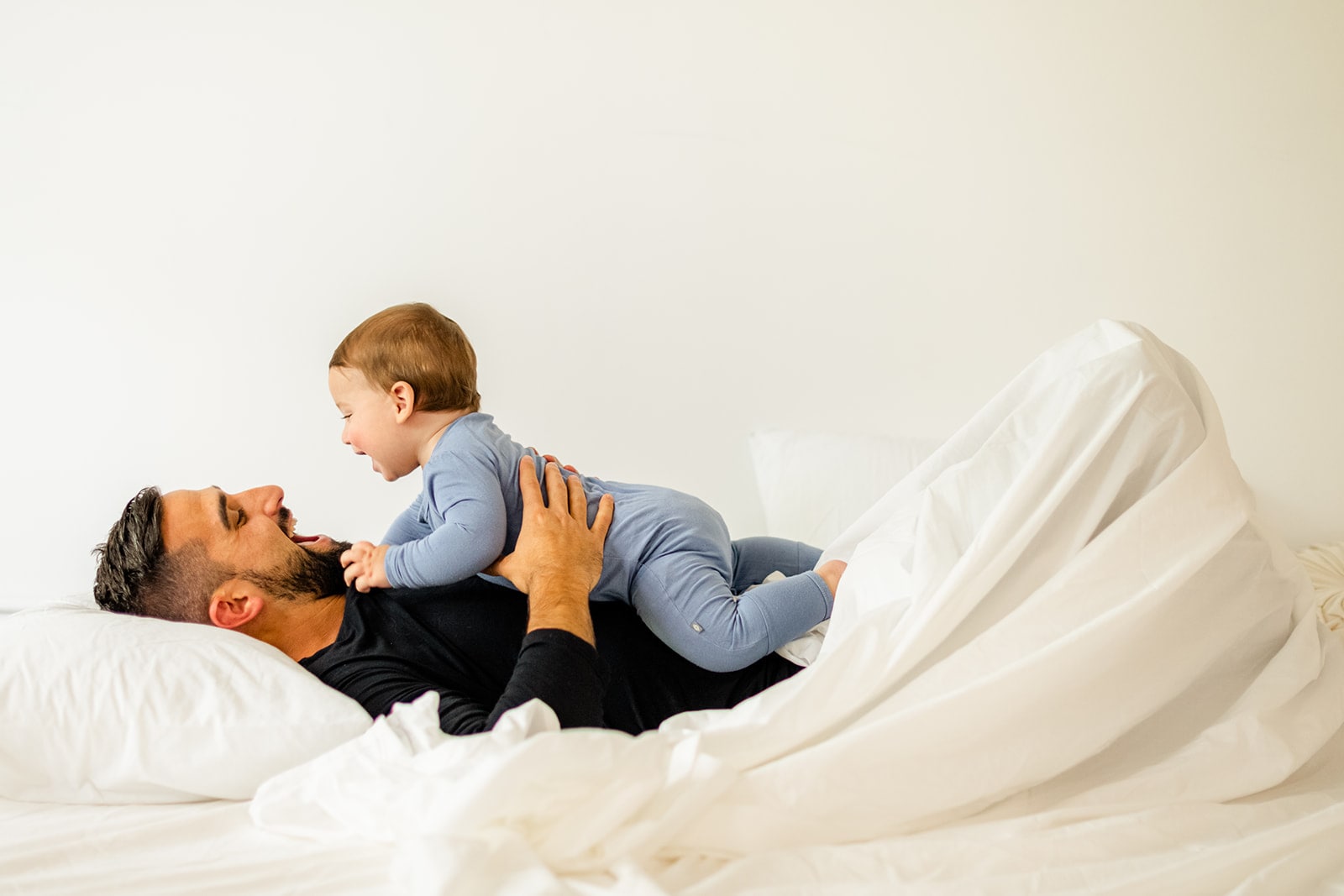 Subtle Sleep Roadblocks: 3 Ways You May Be Unknowingly Holding your Baby Back from Getting Enough Sleep
January 22, 2023
Break up with these 5 baby sleep myths in 2023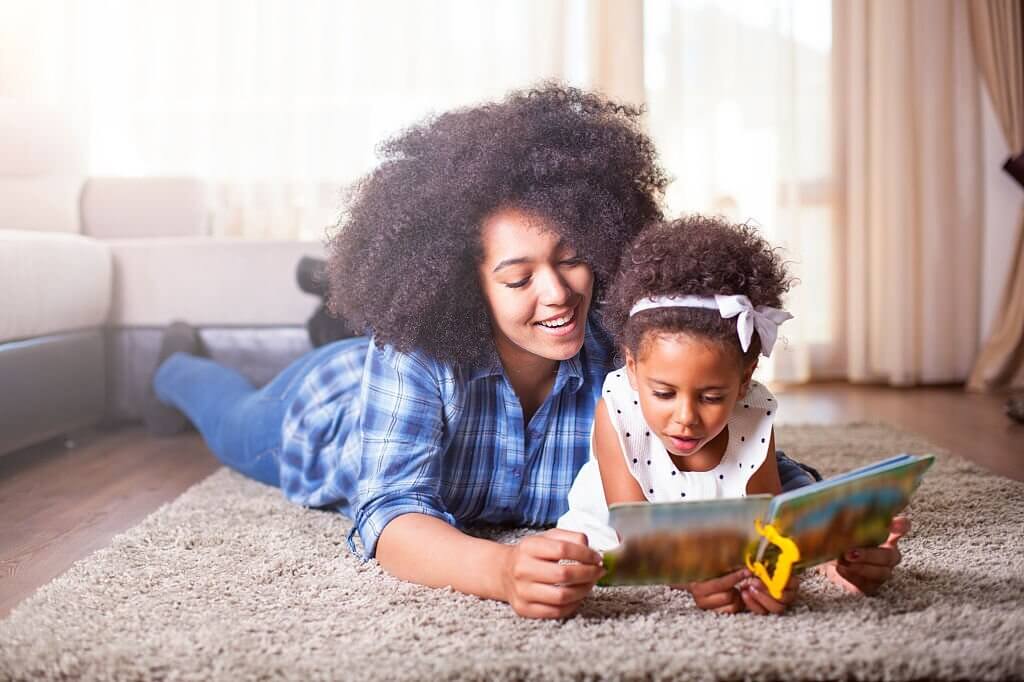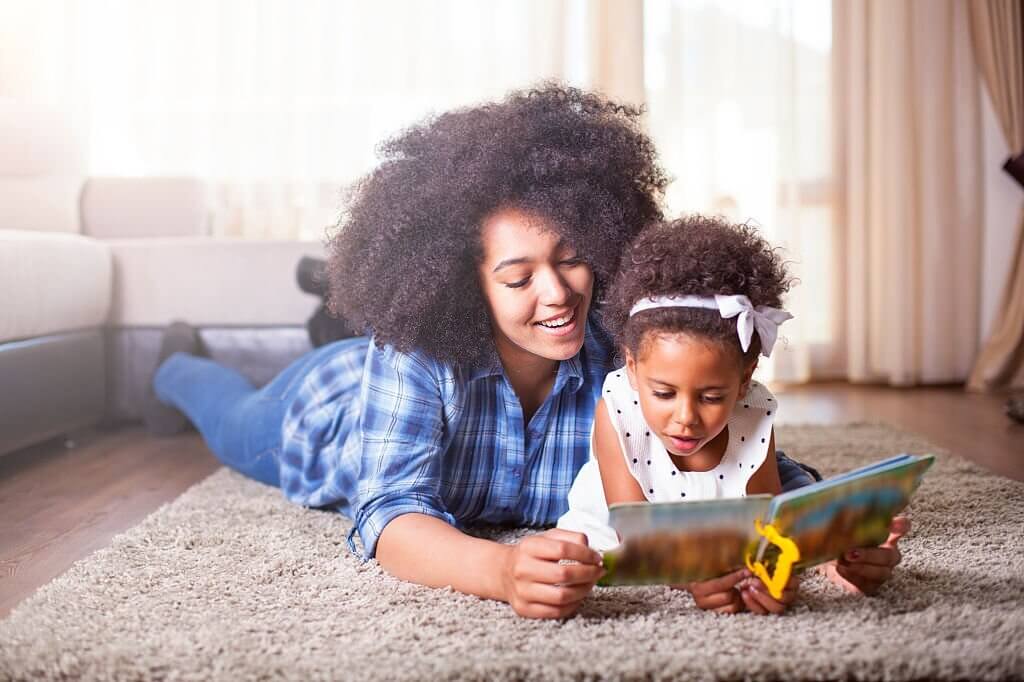 Parents are given so much advice in the early years of their child's life. Some are sought out, but much of it is unsolicited. Even the most well-meaning suggestions can cause confusion and anxiety in a new parent.
Social media, Facebook mom's groups, the experienced grandma at the store and Google can all bring about conflicting information which might have you thinking 'What is correct?" Outside voices can dim your mother's intuition, leaving you feeling conflicted about how to navigate the challenges of the early years.
I learned quickly as a new mother to graciously accept all suggestions (even if unsolicited) and utilize what felt right, and would serve my family while letting go of the rest. As an enneagram 6 with a 5 wing, I personally had done my research and worked hard to be informed, especially in topics spanning the first year of my daughter's life. Out of all the advice I was given, some were useful, some were misinformed, and the majority were well-intended.
I want to share with you five of the most common misconceptions around baby sleep that I have witnessed online in parenting forums, in my work as a certified pediatric sleep consultant or that I was personally given.
Sleep Myth 1- Sleep is biological and your baby will establish their own pattern.
Yes, sleep is biological and is one of our most basic human needs, but to trust that your infant will establish the correct rhythm without any outside guidance is misleading.
Often, we hear about day and night confusion among newborns. A new babe is a very sleepy soul (often sleeping 14-17 hours in a 24-hour day), but they need our help to establish a healthy pattern of sleep dispersed over both day and night. Newborn sleep is very unpredictable and unstructured, so your babe will require help establishing a sleep cycle rhythm. If your newborn exceeds their wake window (even by 20-30 minutes), they risk becoming overtired and overstimulated. When your baby becomes overtired, their body ramps up cortisol (the hormone associated with alertness, also connected to a stress response). This surge in cortisol (often referred to as a second wind) makes it more challenging for your baby to go to sleep.
Keeping in mind your child's age-appropriate wake windows, watching for tired cues or keeping to a set schedule (for older babies) will help you guide your little one into an age-appropriate sleep pattern. Consistency in your child's sleep schedule helps regulate their circadian rhythm and promotes better sleep, which benefits their development. You'll also find freedom in knowing you have some downtime at specific points in your day.
Sleep Myth 2- Baby will sleep better at night if you keep them up more during the day.
This has got to be the most misleading myth, and I can't tell you the number of times I was told this when I was pregnant with my daughter. Babies are notoriously sleepy in the first few months of life and require a nap after every 45-60 minutes of time awake. Up until 6 months old, I recommend your babe not exceed 2-2.5 hours of awake time before their next nap.
Although too much daytime sleep may keep an adult up at night, it's simply not the case for your little one. Overtiredness is the leading cause of pediatric sleep disturbances at night. Yep, you read that right…If your babe is overtired, it often leads to false starts (waking up usually less than an hour after being put to bed), excessive crying when transitioning into a new sleep cycle, and daytime nap refusal, among other issues. Honouring your child's need for daytime sleep will only benefit the quality and quantity of their night sleep.
Unless your baby spends all day sleeping and wants to party all night, try not to stress about them getting too much daytime sleep. Your child's age, how long they sleep at night and nap(s), and temperament will vary their specific sleep needs in a 24-hour period. If you suspect your little one is getting too much daytime sleep, you'll see issues with nighttime sleep pop up. If you keep your babe's age- recommended total sleep range in mind, you and your babe will likely experience a restful night.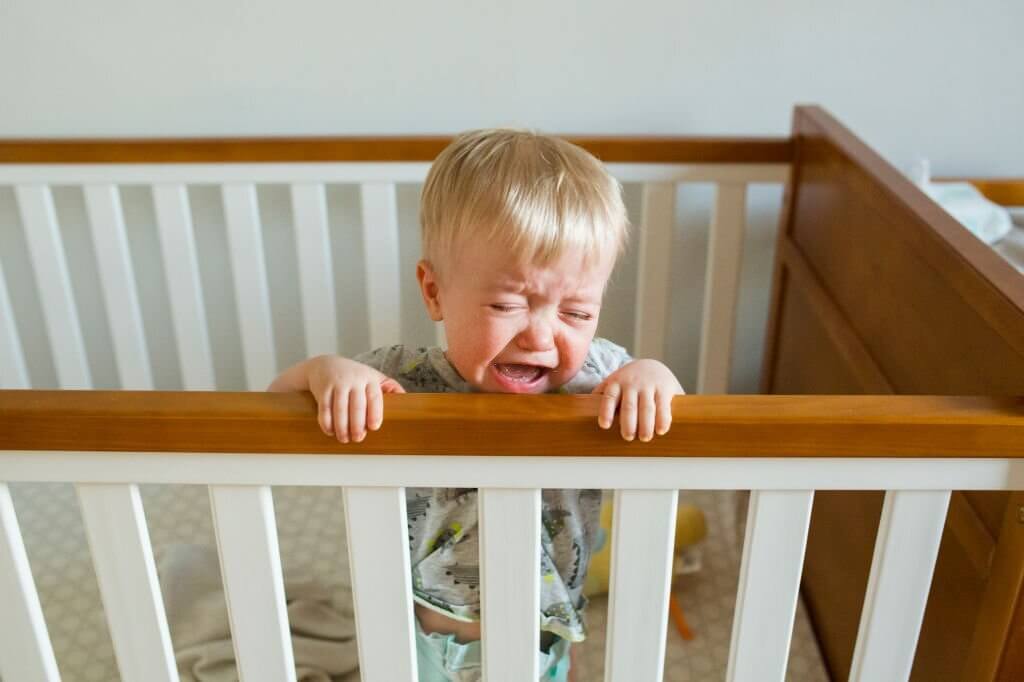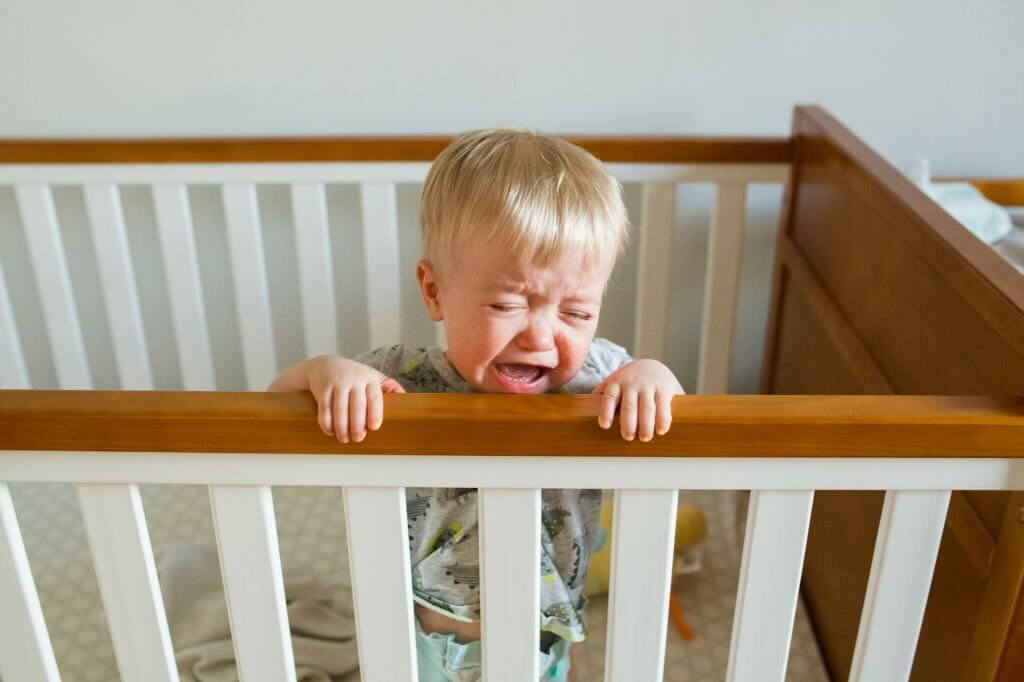 Sleep Myth 3- Sleep training damages the parent-child bond
Our generation is dialled into attachment parenting, gentle parenting and preventing the undesirable patterns of how we were parented. These are all great things, as I truly believe our children will be more informed, compassionate, and self-aware than previous generations.
Parental attachment has become a buzzword in parenting forums everywhere, and I often see a lot of hesitation in parents to take action for fear of damaging their secure bond with their children. The idea behind attachment parenting and the circle of security is that you are a safe base for your child so they can go out and explore, and when the time comes, they can return to you for comfort and protection. We will fall short from time to time, and this is where 'ruptures' occur. Each rupture is an opportunity for 'repair'. After a repair has been made, your bond with your child is, in fact, stronger than it was prior to the rupture. Secure attachment encompasses every interaction you have with your child in a 24-hour period, so making efforts to improve your child's sleep will not damage or rupture the secure bond you have with them. Helping your child to meet their sleep needs will benefit their physical and cognitive development and stabilize their mood, along with many other benefits.
I understand that sleep training isn't for every family, but the lies around damaging the bond between parent and child in families who do choose to work on sleep in their home have got to end. Shame has no place in the personal choices a loving family makes in raising their children. Numerous studies conducted by various groups, including the AAP (American Academy of Pediatrics) have found no link between sleep training and adverse stress responses or long-term effects on parent-child attachment or child emotions and behaviour.
You can rest assured that working on your child's sleep challenges will not cause any damage, even if they initially protest the changes to their routine or sleep environment.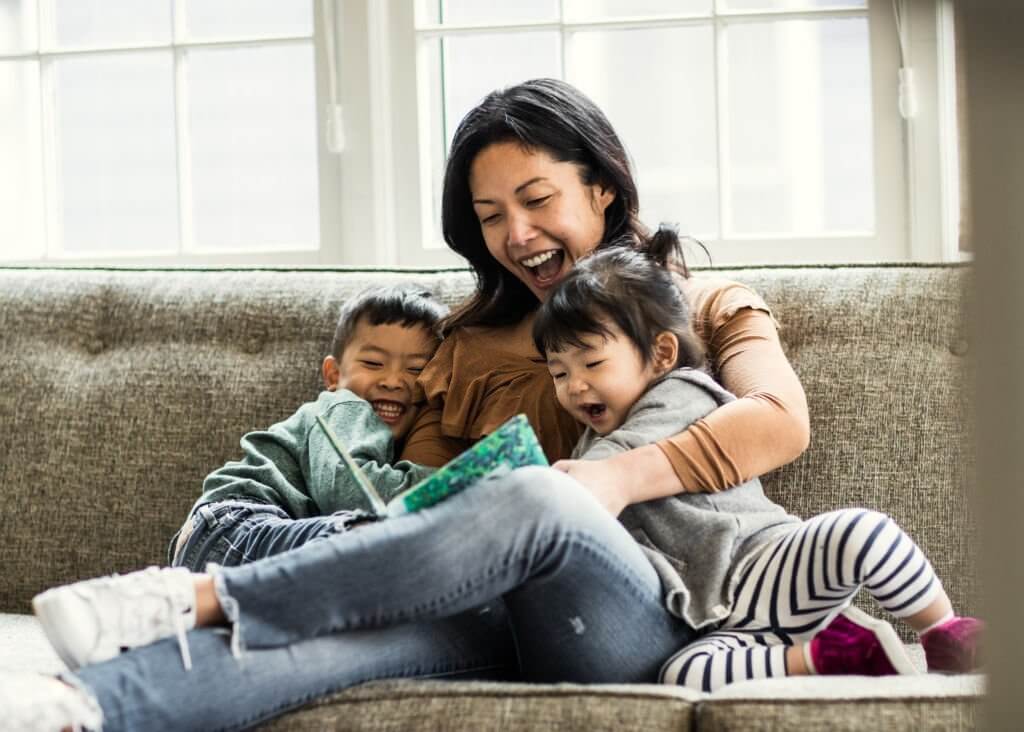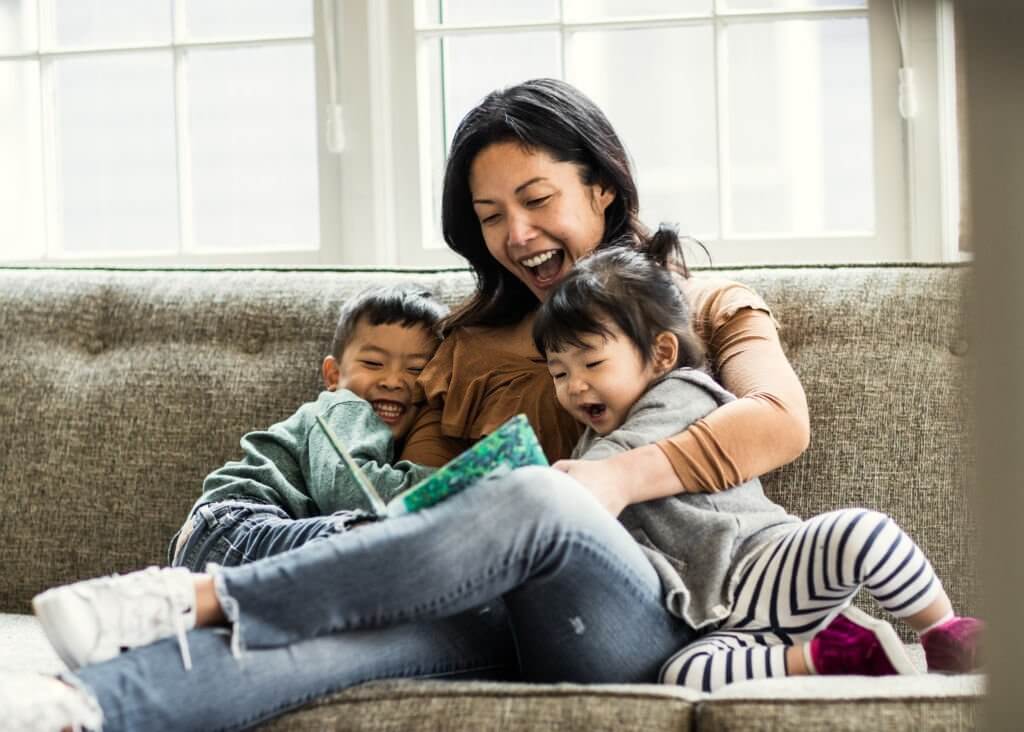 Sleep Myth 4- Babies are not designed to sleep through the night
This myth is an interesting one that often gets tossed around in order to dismiss or oppose sleep training. Why bother working on sleep if your baby was biologically designed to wake multiple times through the night?
There is a hint of truth to the fact that no one (not even adults) truly sleeps through the night. During our nighttime sleep, we constantly cycle through different sleep cycles, each one differing in length and depth. Throughout the night, we have momentary wake-ups (many of which we don't even recall in the morning), and babies are no different. The only difference in pediatric sleep is that it takes the development of independent sleep skills to return easily back to sleep after a momentary wake-up.
You are your child's parent, and they rely heavily on you to help regulate their schedules when it comes to sleep and eating, among other things. If you were to let their physiology dictate their every action and day-to-day schedule, it would be disastrous! Even though you may question your abilities from time to time, you really know how to best meet your child's needs.
Don't get caught up in all the opposing information on the internet; instead, seek out trusted, peer-reviewed scientific studies. You can find reliable information from The American Academy of Pediatrics , Canada's Hospital for Sick Children, the National Institutes of Health, the World Health Organization, Britain's National Health Service, and other national children's health organizations. These are just a few trusted sources of information regarding questions relating to your baby's health and other national children's health organizations. These are just a few trusted sources of information regarding questions relating to your baby's health.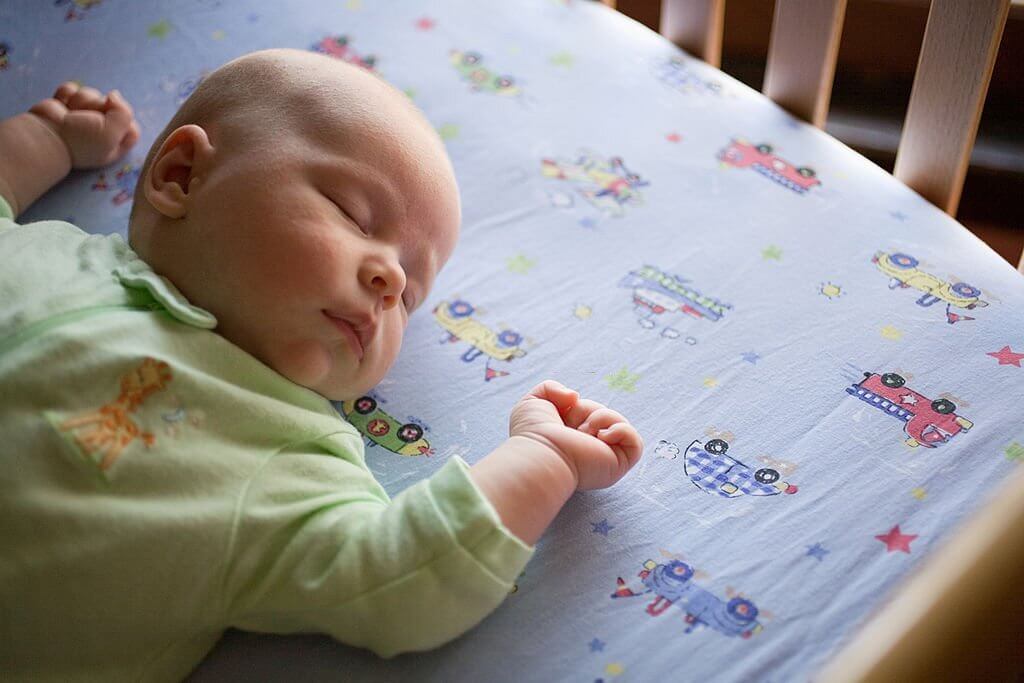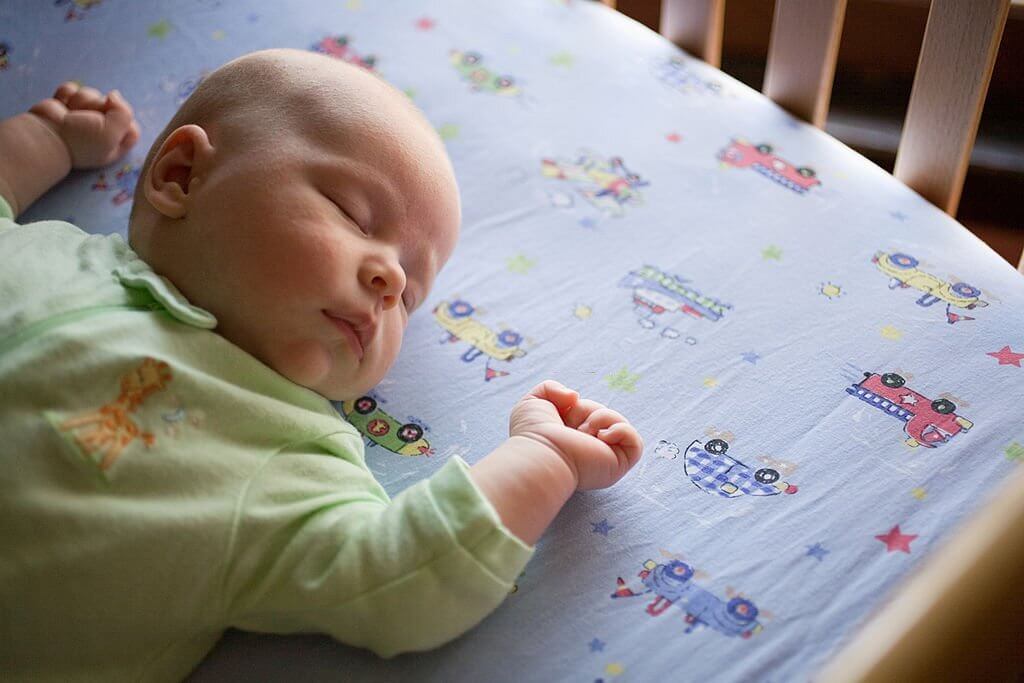 Sleep Myth 5- Sleep is a natural and biological development that can't be taught
Sleep is biologically driven, but in the first few years of life, it needs guidance and support from a loving caregiver. Although we can't teach a baby to be sleepy, we can support our little ones in developing independent sleep skills. These skills help your babe to return to sleep on their own after a momentary wake throughout the night. Nobody (no matter their age) sleeps entirely through the night without short periods of wakefulness.
When a baby is labelled a 'bad sleeper,' they simply lack the independent sleep skills to fall back asleep. These babies depend on parental assistance (feeding to sleep, rocking, replacing the pacifier, etc.) to get them back to sleep when they wake in between sleep cycles. Newborns (before the age of 16 weeks) do need parental assistance when it comes to sleep, but after 4 months of age, babies are more than capable of developing independent sleep skills. Once your babe stops relying on outside help to get back to sleep, you'll notice a more consistent pattern of connected sleep cycles. This is precisely what happens when parents talk about 'sleeping through the night'.
---
In the world of baby sleep, there are more myths that I could bust, but for now, I want you to let go of these 5 ideas around sleep as you move forward into 2023. My parting advice is to filter any parenting advice you receive through your intuition. Utilize what serves your family and let go of the rest.
Don't hesitate to reach out if you've struggled to make sense of your baby's sleep. I offer a free, no introductory judgment call to see if we'd be an excellent match to resolve your babe's sleep challenges. I'm here to support you through the sleep training process when going it alone feels too overwhelming. Click Here
Wishing you restful nights in 2023!